Come visit us at the Family First Community Center, a place where cherished memories are made and community connections are forged. Our center is a haven for all ages, offering a diverse range of activities, programs, and events that foster connection, learning, and fun. From our state-of-the-art facilities to our dedicated staff, we are committed to creating a warm and welcoming environment where everyone belongs.
As a new community member, we are eager to learn more about you, our new neighbors, and how we can best serve the Benson Hill and Cascade community. Please feel free to give any feedback, including what programs you would like to see in the space!
Come visit us at:
16200 116th Ave SE
Renton, WA 98058
Or call us at: 425-517-0810
Driving Directions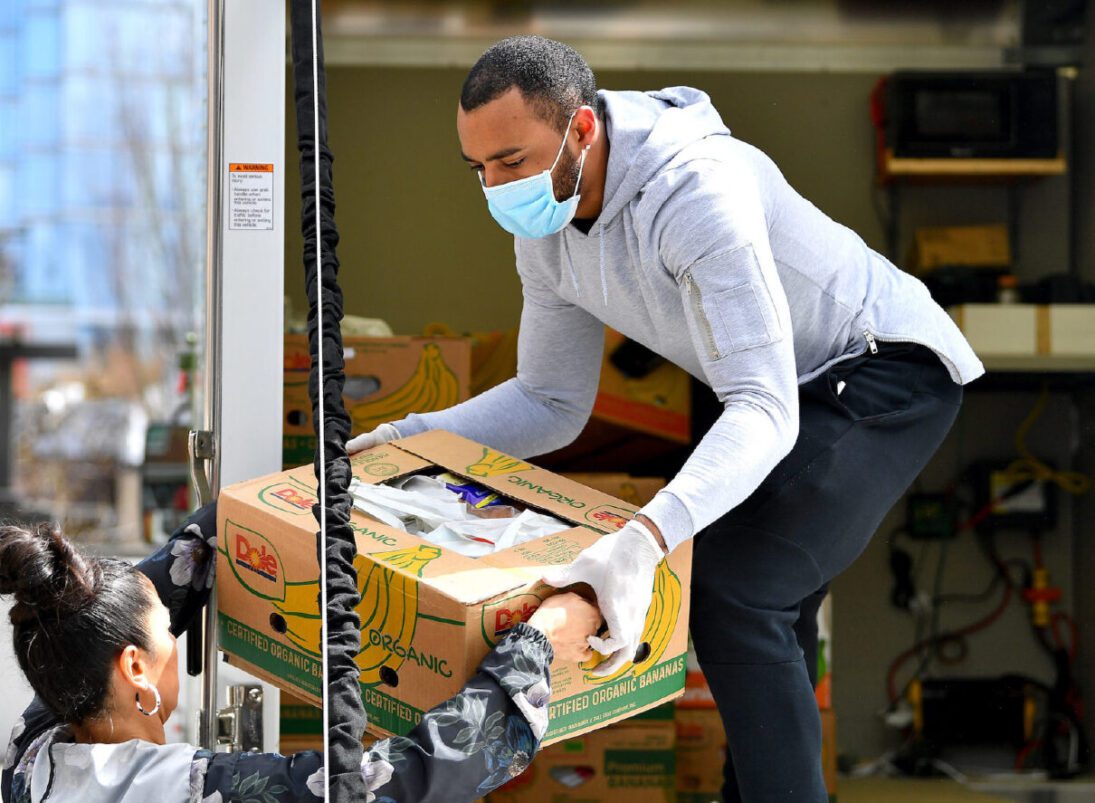 Hours of Operation
We officially opened our doors on June 26th, 2023!
Monday – Friday 9:00am – 8:00pm **Targeted Scheduling**
Saturday 10:00am – 6:00pm **All-ages welcome**
Monday-Friday Targeted Scheduling
The Family First Community Center is honored to serve all-ages through a targeted scheduling approach. During our targeted hours, the FFCC welcomes the designated age groups below to drop-in and use the facility and enjoy focused programming for that age-group.
9:00am – 12:00pm seniors 50+ and toddlers with their family
12:00pm – 2:00pm intergenerational, all-ages welcome**
2:00pm – 2:30pm transition period
2:30pm – 5:30pm middle school and high school aged students
5:30pm – 6:00pm transition period
6:00pm – 8:00pm intergenerational, all-ages welcome** with a focus on elementary school aged programming
Please note the following
During the intergenerational hours of operation, 3rd grade students and below MUST always be accompanied by an adult and should NOT be left unattended while visiting the Family First Community Center – unless being dropped off at a specific program.

In that case, please walk your child in and make sure they are with their program director before leaving. We ask that you pick them up promptly once their program ends or join them in the building.

4th and 5th grade students are welcome in the building with a family member (that is in the 6th grade or older) or an adult.

The family member or adult must remain in the building. 4th and 5th grade students may NOT be dropped off.

ALL guests joining us at FFCC will have to register and complete a liability waiver upon their first visit. Every time guests visit, they must check-in at the front desk using our registration software system. This will allow us to gather data and understand who is using the facility, how they are using the facility and our services and what times the building is utilized the most.
We follow the Renton School District calendar year and will have reduced hours of 10:00am-6:00pm during the Winter Break, Mid-Winter Break, Spring Break and Summer Break.
The Facility
Discover our 21,000 sq ft. state-of-the-art Family First Community Center in Renton, WA. It features community rooms, card games, billiards, video games, basketball, volleyball, dance studio, fitness center, test kitchen for healthy cooking, and STEM lab for educational programs. Unleash your potential today!
Community Meeting Room
Like many spaces in this facility, the Community Meeting Room will serve as a multifunctional area. Some key amenities to note about this space is the demonstration kitchen, state-of-the-art audio (JBL speakers) and visual system, and the sliding wall that allows the kitchen to be closed off from the remainder of the room. Some ideas this space could be used for are cooking classes, general meetings, and future rentals.
Demonstration Kitchen
This Demo Kitchen is connected to the community meeting room. This space includes two ovens, a dishwasher, a fridge, and a gas stove that requires special appliances. Potential programs and activities that could be activated in this space are culinary classes, communal food gatherings where we could share food from our diverse cultures and plenty more! The demo kitchen could be closed off from the community meeting room if needed.
Activities Lounge
The Activities Lounge will be open to people of all ages during the designated group times. This space is meant to be multifunctional, with a balance of fun and academics. Some features that will be a part of this space is a couch,TV's, computers, video games, arts & craft materials, books, pingpong/pool/air hockey table.
Dance Studio
The Dance Studio has beautiful finishes such as long mirrors, JBL speakers, and ballet barres. These features will create a welcoming environment for potential programming that can include Yoga, Zumba, Ballet, Martial Arts, and other dance/exercise classes.
Fitness Room
This Fitness Room will have the essential pieces of equipment you need to get a good workout in such as a mixture of cardio, free weights, and dumbbells. People 18 years and older will be able to use the free weights without supervision during designated times, but supervision from an adult is required for teenagers 16-17 years old. Middle school students will not be able to use the free weights, only the machines. A separate liability waiver will be required for youth in order to use this space.
Gymnasium
The Gymnasium is at the end of the runway, clearly the biggest space in the whole facility. Everything about the gym is intentional, like most of the community center. From the JBL sound system, to the sloped fencing located on-top of the equipment storages (so balls that make there way up could easily come back down), or the lines on the court in Family First logo colors. These impressive details will allow this place to be multi-functional for sports and other larger gathering events such as basketball, volleyball, conferences, and even movie nights.
Healthpoint Center
HealthPoint is a nonprofit community health center dedicated to high-quality care. They're your one-stop resource for medical, dental, pharmacy, and behavioral health. Their mission is to, "strengthen communities and improve people's health by delivering quality health care services, breaking down barriers, and providing access to all." Healthpoint is an appointment only clinic that will not deny care to anyone for the services they provide. Their CSR's will help people with available resources, like applying for insurance and other things they qualify for.
Makerspace
The Makerspace belongs to the Renton School District. During the school year/hours, students from Cascade Elementary will be using this space to get hands on exposure in the field of Science, Technology, Engineering, Art, and Mathematics (STEAM). This room can be converted into two spaces because of the sliding wall. In addition, it will include 3-D printers, Promethean boards, among other items.